Shopping for Assyrian gift ideas for your children, grandchildren, nieces or nephews? Are you in charge of taking care of the kids while shopping? Good Luck!
The holiday season is full of love, life and endless lines at the mall. While sipping your peppermint mocha and trying to keep sane while waiting in lines at the mall, here are three app ideas that will keep your children entertained, educated and won't break the bank.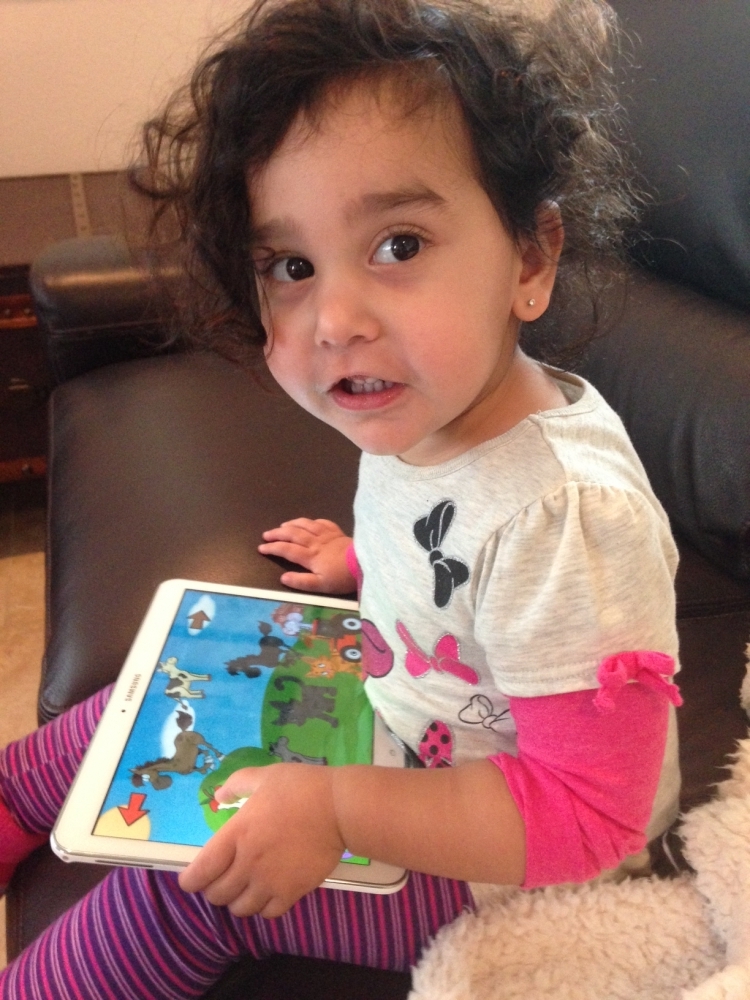 Kids will have a blast learning the Assyrian Neo-Aramaic alphabet and building vocabulary with the adorable animals in Assyrian ABCs! Each letter features an interactive 'drag letter into place' game with talking letters, a short animation and the animal's name written in Neo-Aramaic. Before you know it, your child will be reciting the alphabet, teaching you new words and correcting your pronunciations!
What parents are saying: "Proud to be Assyrian – Thank you so much for this great application. I have a 5 month old baby and I love practicing with her.Thank you!"
2. Ishtar Games
With three mini games in one, kids will have fun learning Neo-Aramaic colors on a marimba, animal names on a farm and discover the Gates of Ishtar!
What parents are saying: "Isaiah is 16 months old and he loves his Ishtar games app."
Take a journey into the wilderness to discover animals and magic of the night. Moon, an interactive Assyrian Children's book, is a colorful way to build Assyrian reading skills. On their way to dreamland, readers will enjoy rich illustrations, read-along narration, and interactive animals while learning their names and spelling in one of the world's oldest languages.
What parents are saying: "Perfect Interactive Assyrian book app! I downloaded Sahra to share with my nephew. He LOVED it!"